Holiday letting in Argyll & Beyond, Scotland
Successful, stress-free and professional holiday letting
All the benefits of a large Agency delivered by a local and friendly team
Argyll Self Catering Holidays can help you let and manage your holiday bookings. Our service is practical and profitable and we won't tie you into a contract or charge high fees for being listed.
Whether you are looking to let out your holiday property for the first time, needing assistance before buying, building or renovating or are already experienced in the holiday letting market we are here to assist in any way we can.
We provide the whole service, from advice on getting your property ready to welcoming your guests. Our service is personal and flexible – you get to choose how much involvement you want and the services you want to use.
We've let holiday homes for years, so we know what's involved. We understand that every owner has individual requirements and needs. That is why we do everything to give you choice and ensure your peace of mind.
If you have any questions about our services, or would like us to let your property, please contact us on telephone number: 01369 706364.
IMPORTANT: Short Term Let Licensing Laws (updated February 2023)
The Scottish Government announced its intent to licence short-term let in Scotland in 2022. Note the key dates and deadlines.
ALL NEW HOLIDAY HOMES:
From 1 October 2022, all new operators of short-term lets must apply for a licence. They must not accept bookings or receive guests until their licence has been granted. This also applies to existing operators who are establishing new short-term lets on or after 1 October 2022. If you are a new holiday home you will have to factor in that you can only apply after you have the property and it could be some time before a licence is granted.
ALL EXISTING HOLIDAY HOMES:
Those already operating short-term lets before 1 October 2022 must apply for a licence by 1 October 2023.
By January 2025, operating a short-term let without a licence will be illegal.
Each local authority will handle applications differently. You can keep up-to-date with plans in your area by accessing Visit Scotland's dedicated  information and the Scottish Government website.
https://www.visitscotland.org/supporting-your-business/advice/short-term-lets-legislation
https://www.gov.scot/publications/short-term-lets-scotland-licensing-scheme-part-1-guidance-hosts-operators-3/
Our Services
Getting your property ready.
Before we promote your holiday cottage, we provide guidance and assistance to prepare your holiday rental. We will also advise and guide you on setting your rental rates and charges with a yearly seasonal Price Matrix to maximise your income.
We will work with you to understand the features that make your property special and how best to market it.
Marketing that gets results.
Our focus is providing our owners with excellent occupancy with their rentals, getting the guests through their door and lots of repeat bookers, not to forget providing great service.
We will create your listing on our website, with descriptions, facilities, features and we will take all the photographs, and any video footage for you.
Our online booking and management system we use is an advanced system, easy for the customer and will allow live bookings to be made securely and instantly at the touch of a button, 24hrs a day, 7 days a week. We invest in online marketing campaigns, national press, building on our reputation as one of the premier provider of holiday cottages in Argyll, Scotland.
Setting up your property on our online booking and management system will allow us to use multiple channels to promote your property. We will list your rental property on major booking sights like TripAdvisor, Holiday Lettings, Booking.com, VRBO - HomeAway, COTTAGES.COM, Expedia, Visit Scotland and more to expose your property to the correct markets. We work with Social Media channels, Facebook and Instagram to ensure your property is advertised in further ways.
Gain exposure through our partners.
We work with big names and trusted brands to feature your property in many different places, guaranteeing to get you more visibility nationally and internationally.
Brand names include: Booking.com, AirBNB, VRBO - HomeAway, TripAdvisor, Holiday Lettings, Cottages.com, Scottish Cottages, Visit Scotland, Wild About Argyll.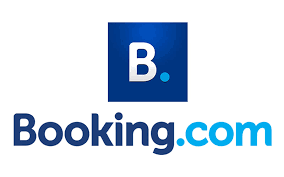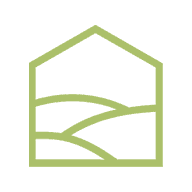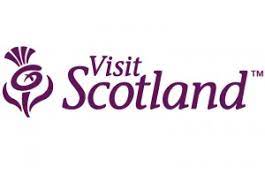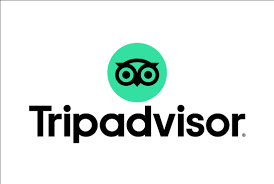 We rank highly in popular search engines.
Argyll Self Catering Holidays hold some of the top ranking positions in the Argyll region for self catering holidays on the West Coast of Scotland.
Safety and certification.
Your guest's safety is paramount. We can recommend qualified local companies who can provide gas boiler/central heating testing and certification, PAT testing and certification, fire safety, alarms and extinguishers/fire blankets and servicing and full risk assessments. We can also recommend landlord liability insurance companies.
Consultation on the Scottish Government Health & Safety standards.
Advise the owner with any assistance if required relating to your property including risk assessment advice.
Receiving your guests.
We will give your guests a warm welcome from their initial booking process to their arrival. We send all guests their pre-arrival arrival and key handover instructions. We can also assist the Owner on what to provide for a welcome pack and the guest information folder.
Receive payments in advance.
Receive payments in advance of your guests' arrival.
If you have any questions about our services, please contact us on telephone number: 01369 706364.
Local team of experts - Keeping it local.
Our friendly team all live in beautiful Argyll and work out of our office based in this region. We are real and passionate people, with extensive knowledge of the regions, we provide support to assist owners via, visiting your property, one on one meetings, telephone, email or team viewer chat.
For more information please call us today.
Telephone: 01369 706364